Regular price
Sale price
$28.00 USD
Unit price
per
Sale
Sold out
...


CLINICALLY TESTED with
VERY GOOD

results


The face lift by hyme is an easy and secured make-up hack, that will allows you to reduce, in the interim, your wrinkles and lifts up your eyes. With the help of the hypoallergenic surgical bands, you will achieve bella-eyes and a youthful looking. The dermatological compatibility and effectiveness by the face the lift was confirmed and inspected.

Check out the test results here


Instructions on how to use the hyme face lift tapes:

Step 01.
Stand in front of the mirror and choose the area you want to apply the tapes. You have to place the tapes before you put on any makeup. Pull your hair away from the areas where the tapes will be placed. The area must be dry, oilfree and should be cleaned with rubbing alcohol very well. Prepare the lifts by placing the stemhook that is on the end of the elastic band through the hole in the tapes. Do not remove the protective foil until you are ready to apply.

Schritt 02.
To apply the tapes, remove the protective layer from the tape. Place the adhesive side against the skin at the desired area. Press firmly and rub gently for thirty seconds to assure good contact. 

Step 03.
By pulling together the elastic bands from both sides, place the hook arount one of the loops. Depending on lift you want to achieve. You may move the elastic band up or down as needed. If you have fine or slippery hair, you may secure the elastic band with a hair tie. You can clip off unused loops if needed. Style your hair over the tape to hide it.


The Face Lift by HYME

A simple makeup trick and offers a safe and temporary alternative to smooth the visible wrinkles on the face and lift the eyelids. Thus, the hypoallergenic surgical tapes provide a bella eyes effect and a more youthful appearance.
Many makeup artists use them to create dramatic beauty looks for fashion magazines and the runway. They are also a great choice for anyone who wants to look "lifted" for everyday wear or a special occasion. Get cosmetic surgery results without the pain and high cost.
Kit includes one to two rubber bands (depending on your selection) in your choice of color, complete instructions and 12 or 24 hypoallergenic surgical bands (depending on your selection).
The elastics are available in blonde or brown, whichever best matches your hair color.
Made in USA
Share
View full details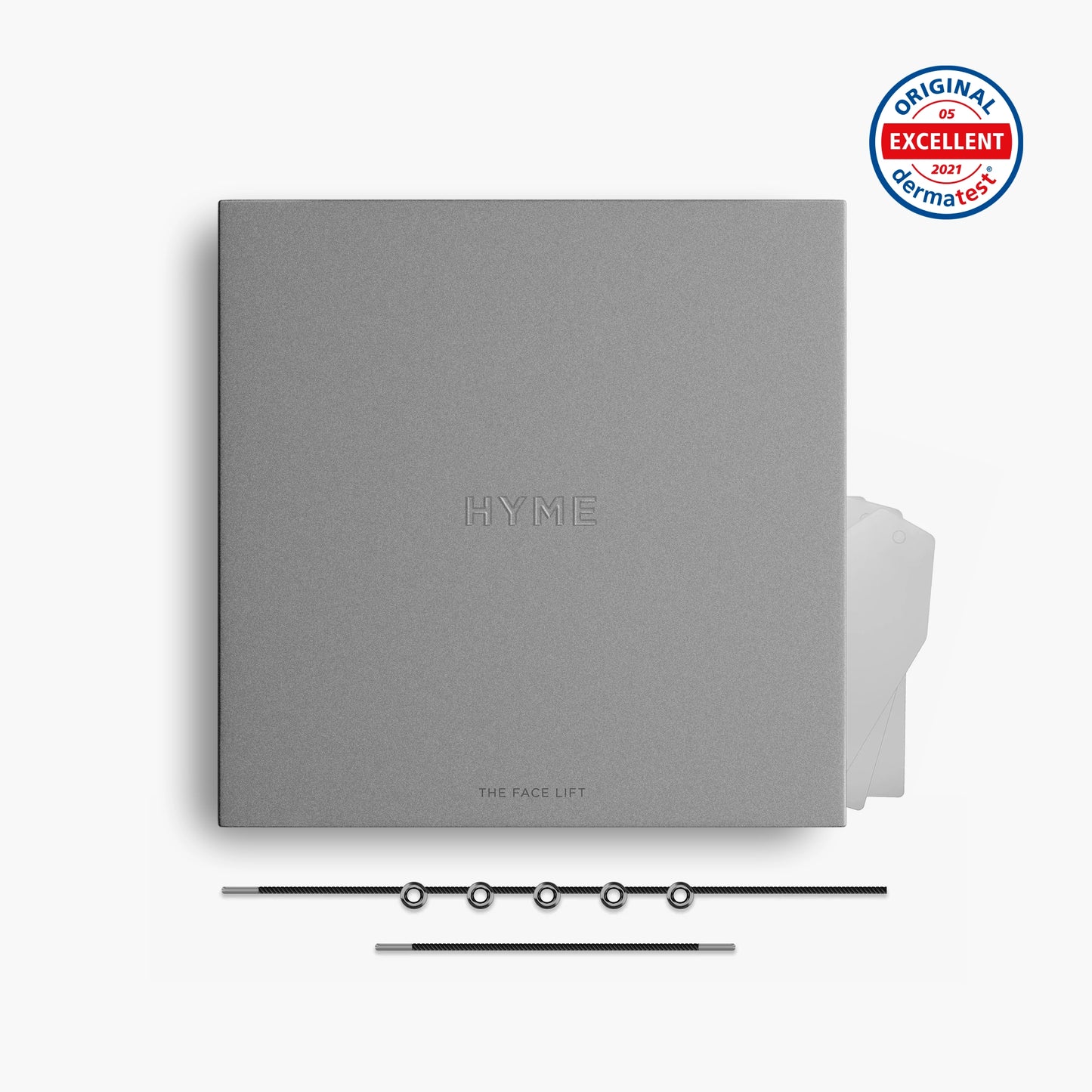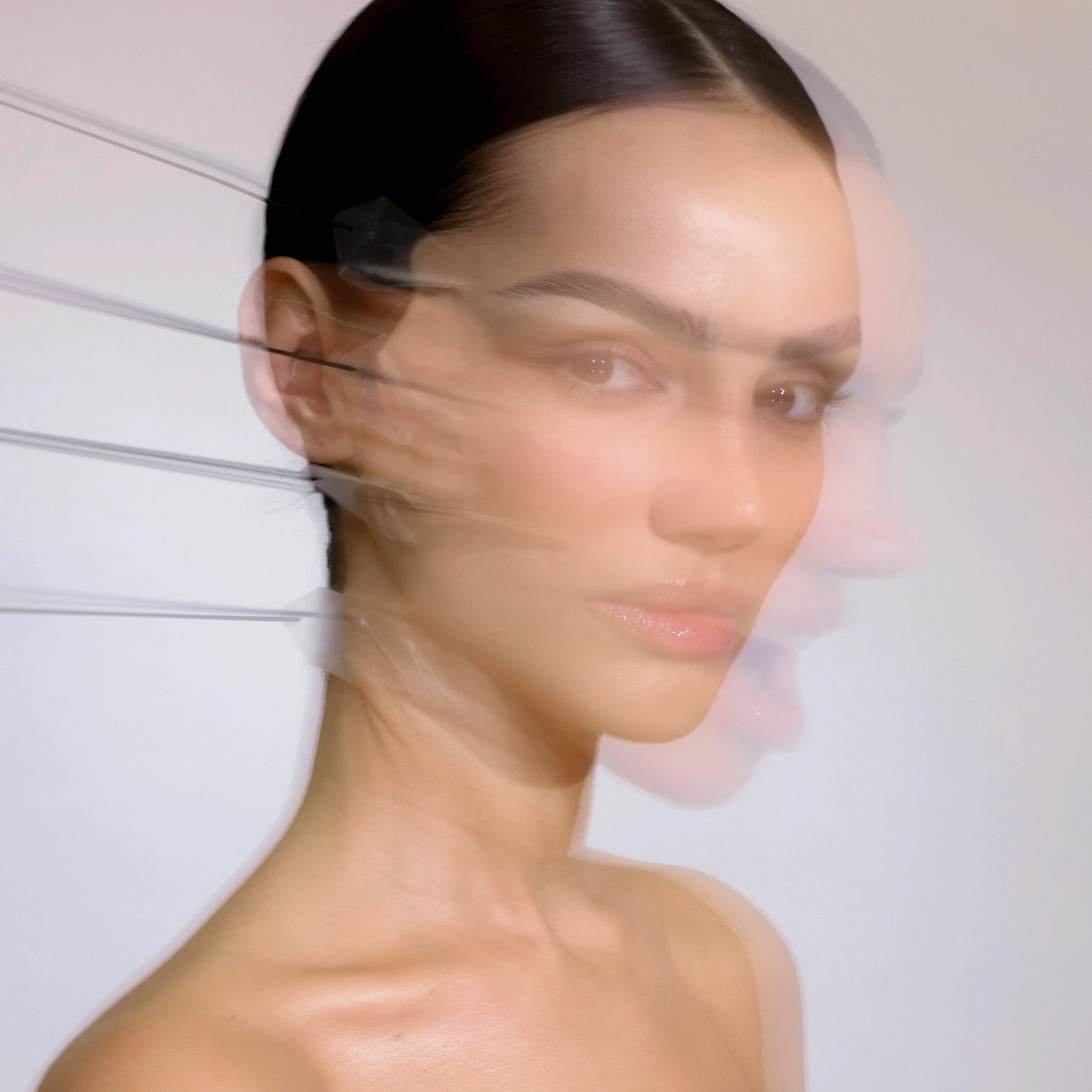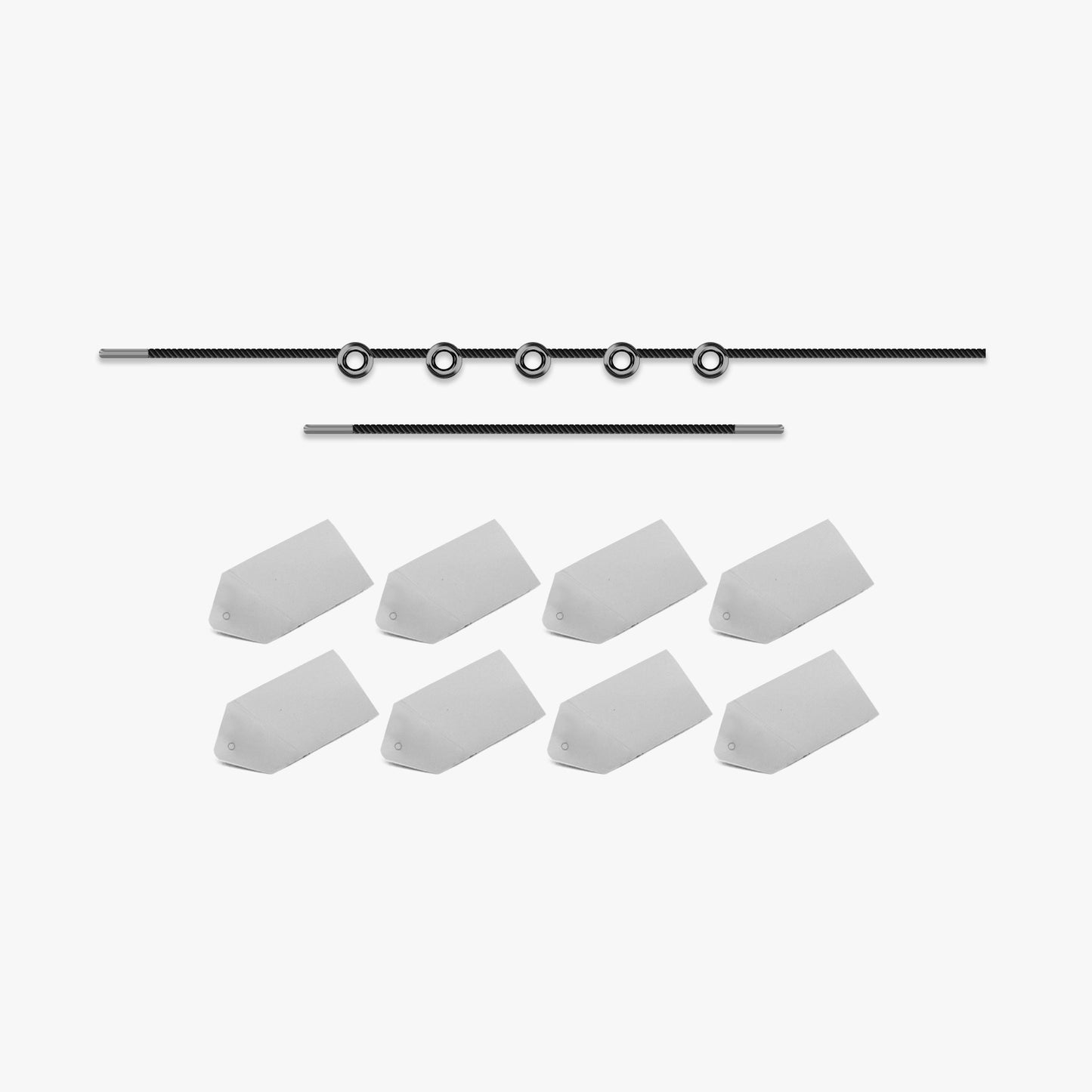 Hält nicht trotz entfetten
Habe durch die Reviews das Facelift bestellt, bin leider enttäuscht da es bereits nach paar Minuten wegrutscht, trotz entfetten mit Alkohol. Schade um das Geld
hello I have not received anything until now
Perfekt 👌🏽 Empfehlenswert 🥰😍
Einfach top alles
Haften den ganzen Tag hervorragend!
Lieferung super schnell…
A
Begeistert
Bin wirklich begeistert😍 hätte niemals gedacht, dass die Tapes so gut halten. Super Produkt!